About
Michelle Corbin is an Embroidery and Mixed Media Artist from the North East of England. Specialising in Free-Motion Machine Embroidery, she creates unique stories, gifts, keepsakes and more using a mix of Applications.

"My sewing journey began at a young age, encouraged by my mum, who spent hours dressmaking and costume making (I used to dance), but my passion for all things textile, thread and paint came later..."

Michelle Corbin Design was Established in 2010, following the births of her 2 children, she knew she wanted to be a Stay at home Mum and give her children the best start in life.
Being continually inspired by her children and having successfully ran a Freelance Hairdressing Business alongside being a College Lecturer at a local College prior to becoming a mum, her love for Interior Design and all things pretty took hold and a new Business was born....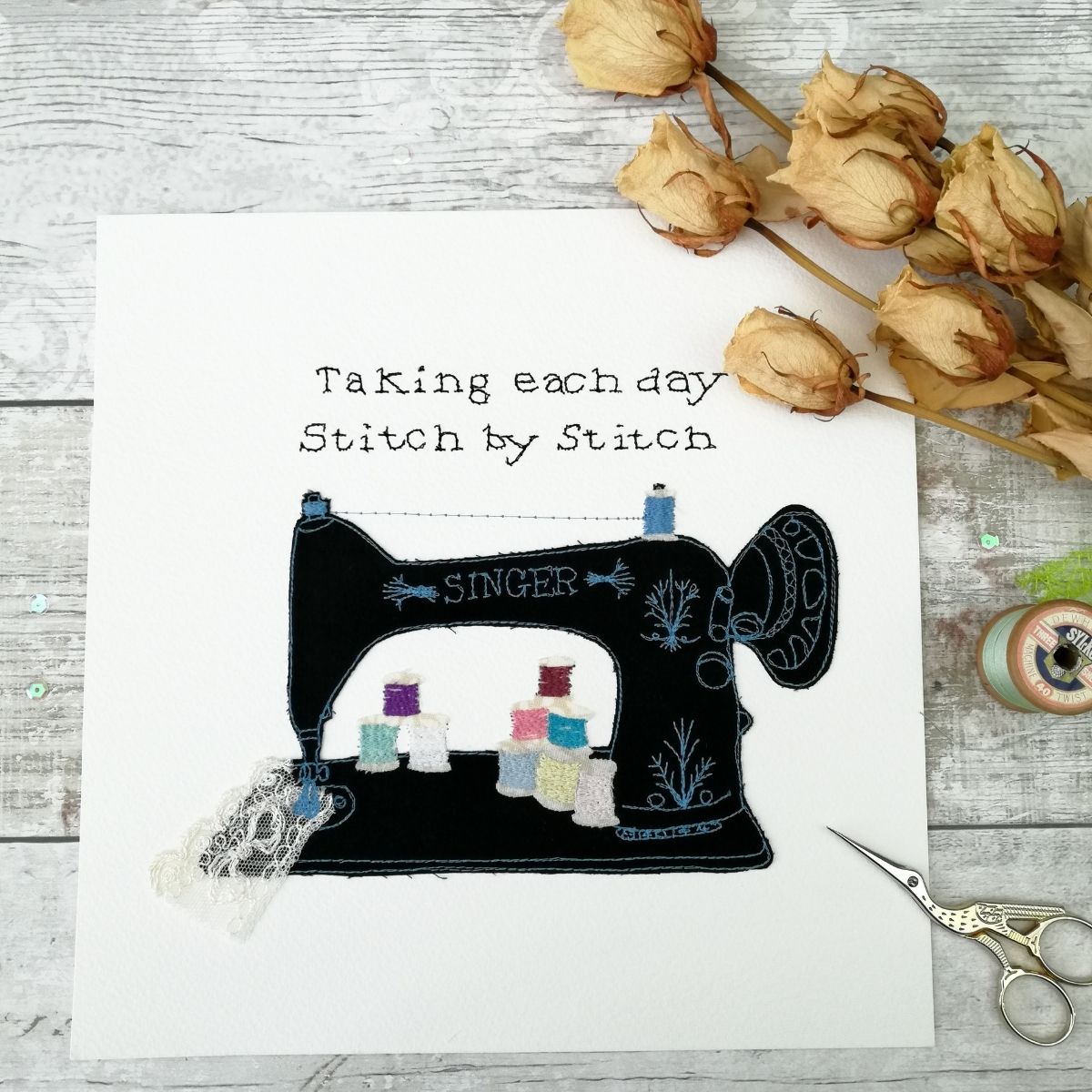 Established in 2010, Michelle Corbin Design has evolved over the years, to what you see today, with a mix of Free-Motion Embroidery, Hand Embroidery and Mixed Media Applications being explored to create new and exciting handmade products for you and your family.

Embroidery has become a true passion and over the years Michelle has practiced and perfected her techniques, learning new stitches and techniques on the way.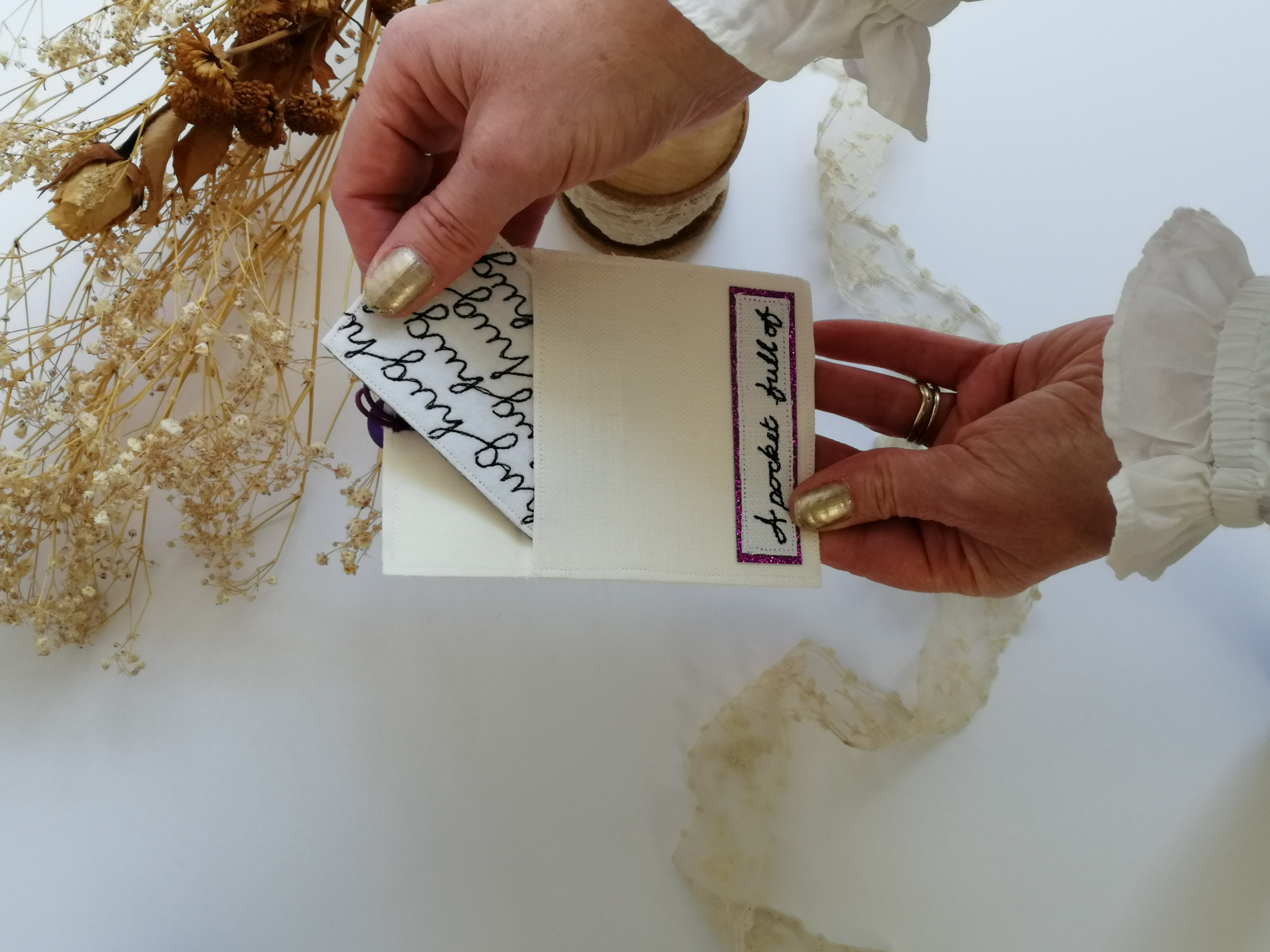 Discovering Free Motion Machine Embroidery in 2013, was a game changer and Michelle became instantly hooked and is keen to share the skill with others, so often offers 'In Person' Workshops to teach the technique, and now offers PDF Patterns and Kits for you to create at home. Being a qualified College Lecturer, her training and experience lends itself well to this.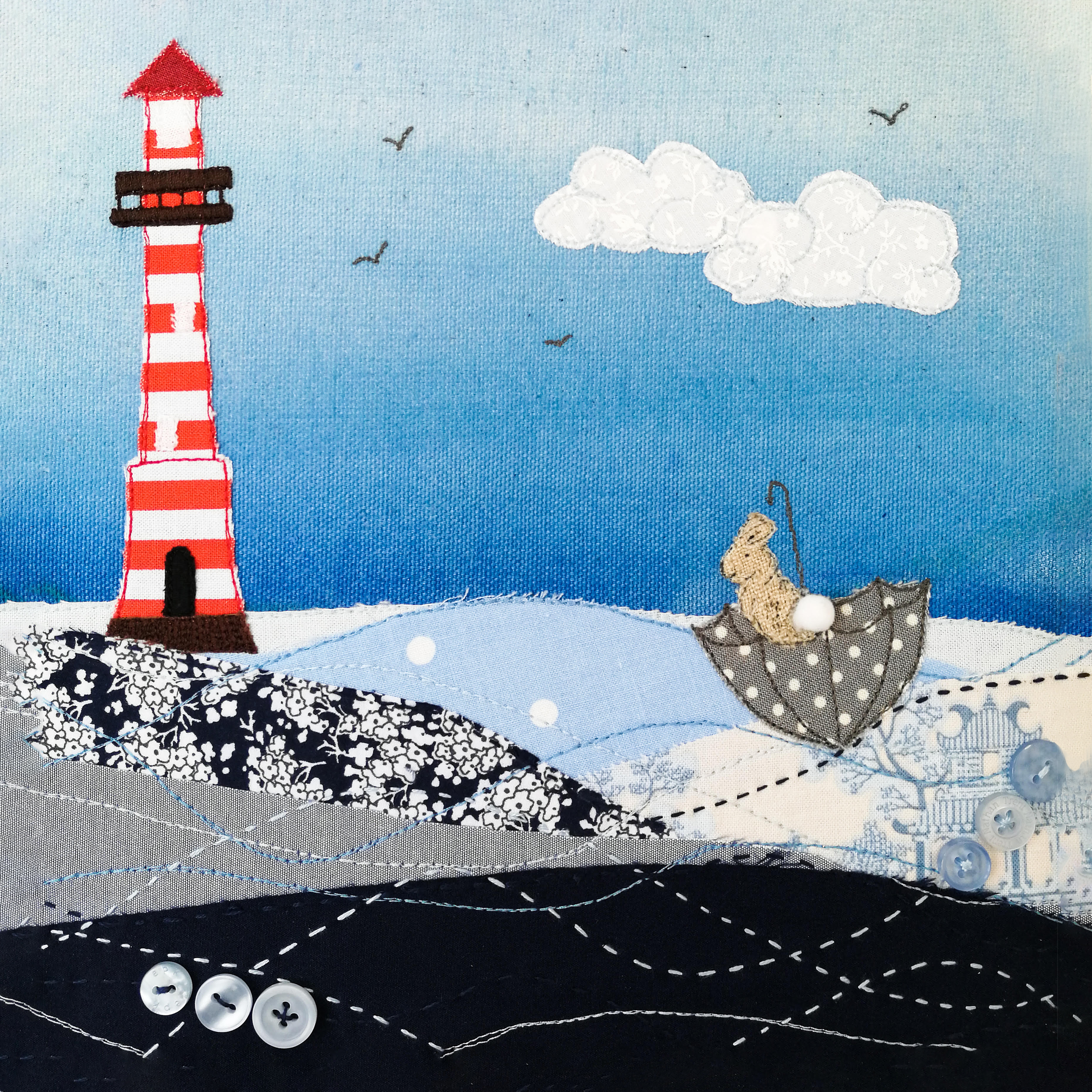 Artist Aim
"My aim as an Artist is to create original and personalised treasures, to help people remember Special Moments in their lives, but also through my small workshops and embroidery kits to introduce others to the art, thus encouraging them to develop their own designs and techniques, leading to a healthy creative mind. I will continue to learn and develop my own skills enabling me to achieve the best of the best for you and your families"

Environment
"I have always been passionate about keeping even the tiniest piece of fabric and use it where I can in my work, therefore omitting it from Landfill and giving it a new lease of life.
Keepsake items are a great way to repurpose clothing, but in my studio I accumulate mountains of scrap fabrics and threads too, so I am working hard to use them more and more in my mixed media work.
I also often use vintage and charity shop finds within my work, and if I buy new, my aim is to source sustainable and ethically made fabrics and packaging as I move forward in my business.

So I hope that you will continue to support me in this journey as it is so important to me and my family. xx"